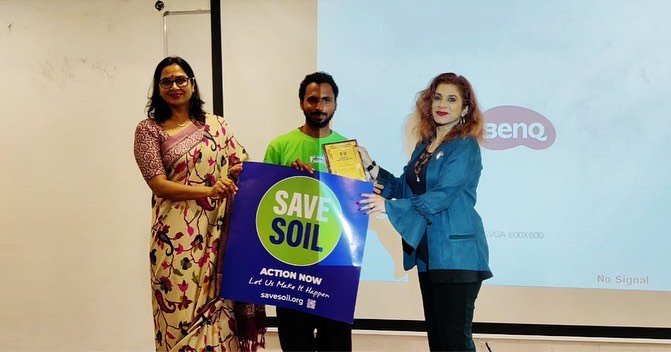 Event Name: "Guest Lecture on Save Soil & Conscious Planet"
Date: 19th April 2022
Time:11:15 AM to 11:15 AM
Krupanidhi Group of Institutions, Department of Management Studies has organized a guest lecture on the topic "Save Soil & Conscious Planet" on 19.04.2022 at 10:15 am to 11:15 am. The guest lecture gathered eminent speaker Mr. Vasudeva Reddy Lomada, Hatha Yoga Mentor & financial analyst, ISHA Foundation. The guest lecture was attended by 122 MBA students & all the mentors.
The guest speaker was heartly welcome by students Ms. Raasmi. The guest speaker was recognized as a renowned Hatha yoga mentor and he was having 8 years of core industry expertise as financial analyst. He is associated with ISHA foundation from last three years.
He spoke about the saving soil and saving the conscious planet.
Dean MBA, Dr. Sarita Iyer has presented a memento, a small token of appreciation to him. It was a very good social learning experience for students. The lecture helped them in understanding the need of serving back to mother earth in a better way. The vote of thanks was proposed by Ms. Raasmi.