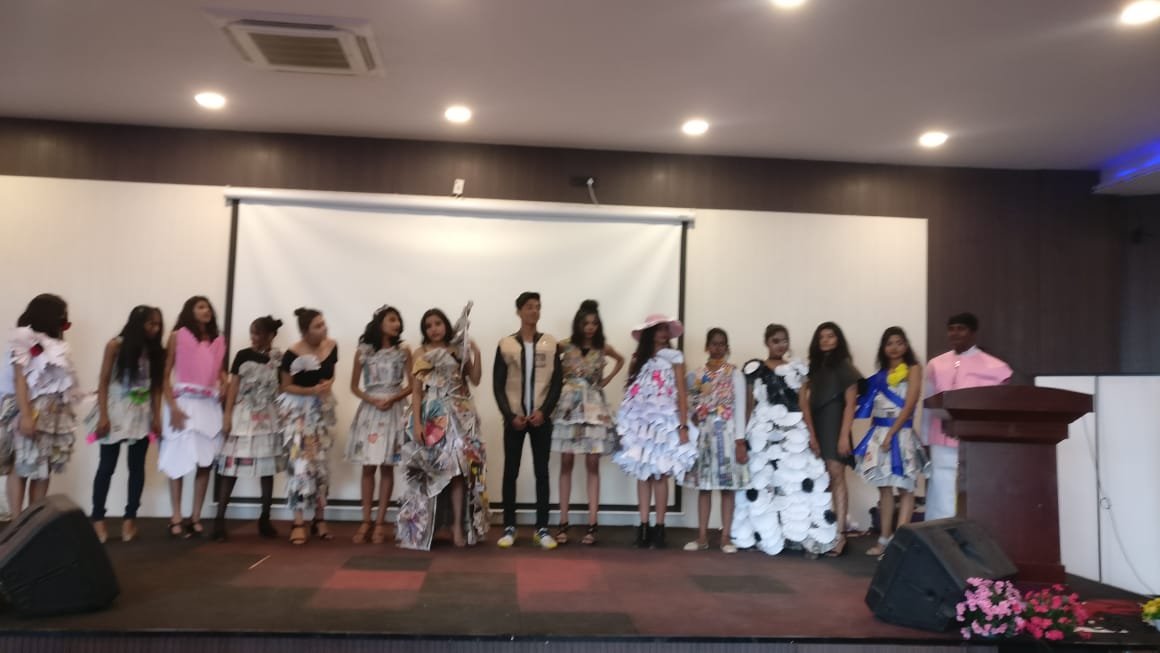 In order to rekindle the student's creativity and their fashion instinct, Krupanidhi Residential PU College organized a Fashion show events with the inventive theme "The Paper Town" on 21st October 2019.
The fashion show "THE PAPER TOWN" stood out of the conventional style.
The participants mesmerized the audience with varied range of outfits and accessories made of a humble material - paper. The designs varied from beautiful floral patterns on frocks and gowns to a traditional touch of veshti (Dhoti) and shirt.
The fashion show atmosphere was filled with glamorous music. Participants creativity was spellbind. The outcome of their work showcased their artistic and ingenious self. Prof. Shyjan, Principal of KRPUC appreciated the creative mind and confident of the participants. Winners of the show were felicitated with prizes and certificates. Prof. Mary Sumathi, co ordinator felt proud and thanked the students heartily for their splendid effort and participation. Altogether the event was successful and full filled.