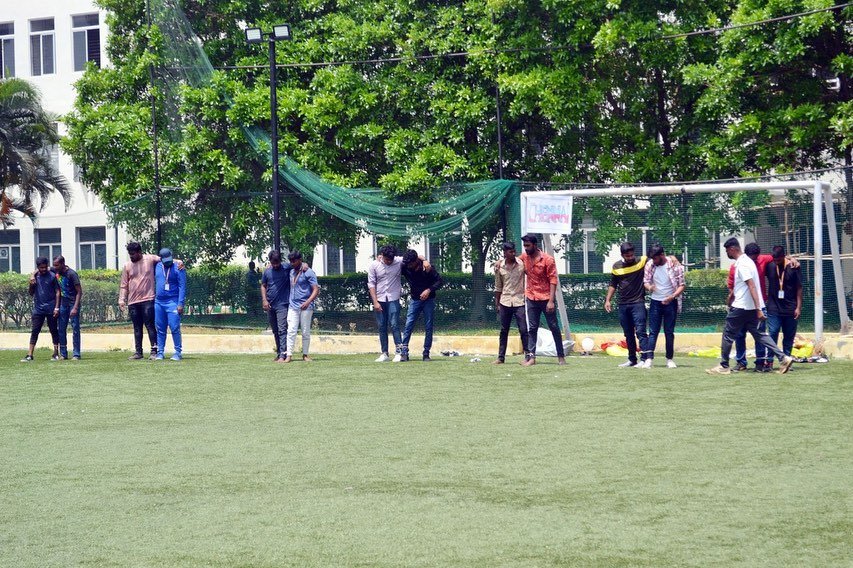 Event Name: "Fun Sports"
Date: 9th April 2022
The PG program students of Krupanidhi Degree College experienced a day of fun sports on April 9, 2022.
To relieve our students from the stress of academics, to foster the student teacher relationship above all to practically help our students establish effective team building we introduced a day of fun sports on Saturday. The event not only helped our students play, cheer and learn the value of togetherness. It taught them how to support one another to achieve greater heights.
The event was a huge success as it met all our objectives Under the leadership of Dr. Rajendra Prasad [Dean, KGI PG Studies], Lieutenant and Mr. Vijay Naik [Sports Head, KGI] with the support of Student Coordinators and faculty coordinators.